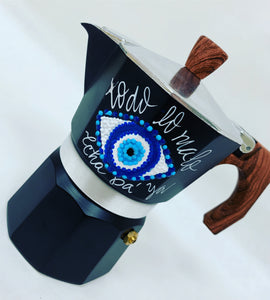 All cafeteras are hand painted and each is unique. 
These are decorative art pieces not to be used for making coffee. The cafeteras are signed, numbered and dated. Each comes with a Certificate of Authenticity. 
This cafetera will have this specific design of the Evil Eye with the saying "todo lo malo echa pa' ya"

There will be no other designs on this particular cafetera