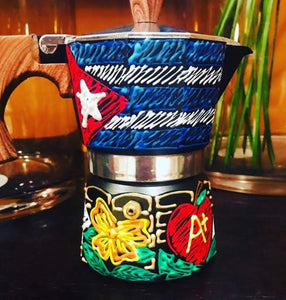 All cafeteras are hand painted and each is unique. 
This listing is for a medium hand painted cafetera on both sides 
These are decorative art pieces not to be used for making coffee. The cafeteras are signed by artist 
Please email us if you want a specific design otherwise they will usually be Cuban themed with some Cuban American sayings.