Wax melts are a wonderful way to enjoy these wonderful scents if you prefer a flameless option. 


Ypu pop a square of wax into your wax warmer and as the wax melts the aroma is released into the air. 
Did you know the type of wax warmer you use affects your scent throw? 
There are many types of warmers available. You may have one that used a light bulb to warm the wax, or one with a hot plate, or a tea light.
All of these different warmers heat up the wax at different rates. 
The hotter the device heats up the faster your scent will dissipate which can make your scent last from a few hours to a few days depending on the device you are using. 
These wax melts are designed to be used in most warmers. 
Wax Melts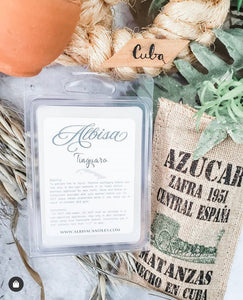 DOMINO Matchbox Matches